Safety is Our Priority | Effective November 16, the Niagara Region has mandated new guidelines that our tasting room must follow. Only members of the same household (up to 4 people) may be seated together or with a maximum of two people who are essential in maintaining physical or mental health such as caregivers or support workers. Our winery staff are required to collect contact information and Covid-19 symptom-free attestation from every patron. Masks must be worn in our Retail Store and may be removed only when you are seated for your tasting. We appreciate your cooperation during this time.
---

Tasting Experiences
Visit the winery and enjoy a guided wine tasting with one of our Wine Tasting Experts. Choose between our Essential and Premium flights. Enhance your experience with one of our artisanal cheese boxes or charcuterie boards.
Please note, we are only accepting tasting group sizes of 2-4 guests from the same household.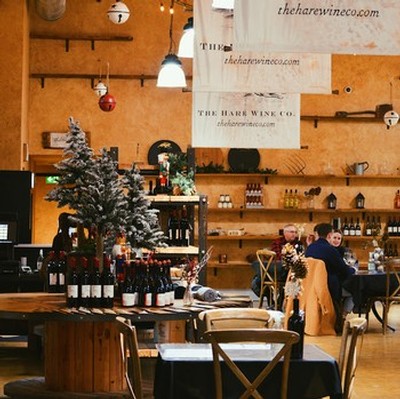 Book online HERE.

Wine & Food Pairings
What would wine be without food? Join us for our seasonal wine and food pairing experience.
Now until February 1st, join us in the Barrel Cellar, completely transformed into a snowglobe for our Winter Wonderland Icewine Experience. Includes three samples of Icewine/Late Harvest with three food pairings prepared by Chris Smythe from the Prince of Wales.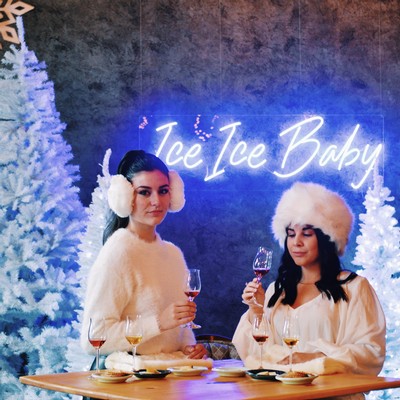 Book online HERE.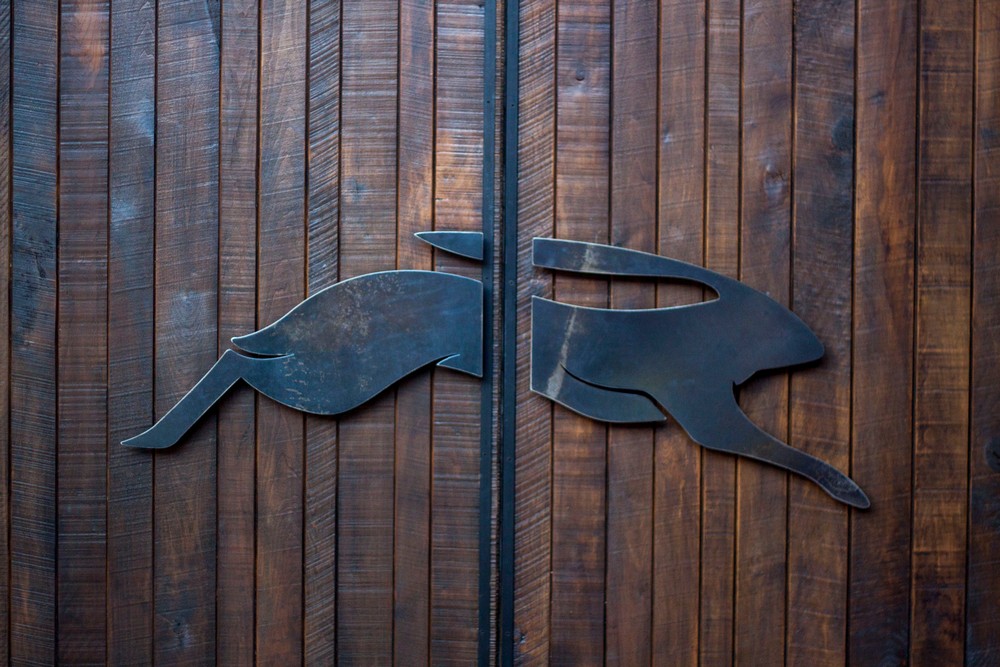 Our winery is located in the heart of Ontario's Wine Country along Niagara-on-the-Lake's wine route. Our 10 acre farm is mapped within the Four Mile Creek sub-appellation which is noted for its many creeks, providing natural drainage ideal for premium grape growing. The flat topography allows for maximum sun exposure and ripening of varietals used to craft rich, complex and full-bodied table wines. Our warm days and cool nights also create a prefect environment for the production of perfectly balanced Icewine. We invite you to taste and relax amongst friends here at The Hare Wine Co.
Deep Roots:
Our proprietor John Hare has deep roots in the wine industry, with family in the European wine industry as far back as the early 1900s. The Hare family still owns and operates 80 acres of vineyards in Kochovo, Bulgaria, growing quality grapes for two local wineries. John Hare continues to pay tribute to his family of grape growers' and winemakers' love of wine by harnessing the best of our farm land here in Niagara-on-the-Lake, to create perfectly balanced wines and premium varietal Icewines.
In the pictures below, you will see old photographs of the Hare family and their workers celebrating Saint Trifon the Pruner, Bulgaria's patron Saint of the vine-growers and winemakers. The village celebrates Saint Trifon on February 14th, by "cutting of the vines" – this is a process known as pruning, where unnecessary branches are trimmed and the vineyards are made ready for spring. Once the days work is done, the workers join together with music and wine to honour Saint Trifon, so that he may bless their vineyards and upcoming vintages.